Artist:
Uberphonics
Genre:
uber
Duration:
00:05:51
Description:
go on a psychedelic "Head Trip" with the finest grooves from Uberphonics. For the best trip wear headphones for the full 3d audio experience. From the upcoming album "What Do You Want To Do" for more check U check out Facebook.com/uberphonics.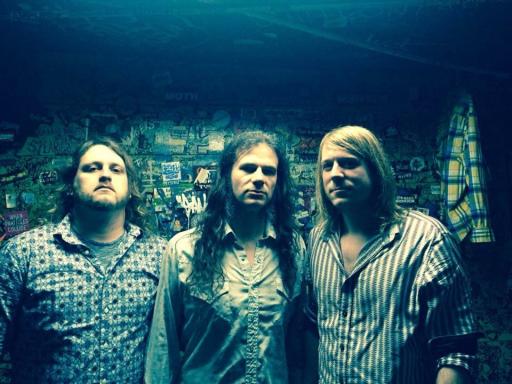 About Us uberphonics
Since the spring of 2006, several improvised jam sessions would cultivate what has become one of Nashville's most innovative and eclectic musical acts. Uberphonics is an improvisational collective based around an established Groove. From the beginning, Uberphonics set out to create an experience that would absorb the listener, and needed a name to exemplify this. The name "Uberphonics" is a combination of words that means "a superlative example of the science of sound, or vibrations." And so, Uberphonics was born. The current trio (Matt Jaggers - guitar/theremin; Griffin Criste - drums; Stephen Hopkins - bass) borrow elements from Jam, Jazz, Funk, and Rock, dubbing their sound "Psychedelic Junk-Jazz." Priding themselves on the live performance, the trio believes in the idea that every performance be unique and the audience can feed off the energy created by "playing in the moment."

The release of their debut album in 2008 garnered Uberphonics local and regional attention, being chosen as the Nashville Scene's Critic's Pick, as well as being featured as a "Band On The Rise" in Relix magazine. The 10-track set is a concept album, but not by traditional standards. Instead the trio strive to absorb the listener into an exploration of complete musical thought.

After playing hundreds of club-dates and festivals (including Memphis in May, Murfreesboro Jazzfest, and Festively Local), Uberphonics returned to the studio in 2015 to follow up their acclaimed "Dirty Banquet" once again bringing in Grammy award nominee Johnny Neel to produce. Neel is recognized in the music world for his work with the Allman Brothers, Gov't Mule, and now with his own band. This album Uber used a lessor known recording technique capturing sound in a third dimension. Using a special microphone parts of the album swirl around the listeners head when listening through headphones, far exceeding what traditional panning can accomplish.

Currently, Uberphonics is saturating Nashville and beyond with their soulful, conversational blend of "Psychedelic Junk-Jazz". So grab yourself a towel, 'cause its gonna be a filthy trip.
uberphonics Also On
Influences:
Govt'Mule,Derek Trucks, Phish, Stanley Clarke, Jaco Pastorious
Followers:
Recently Rated:
stats
Tag Cloud: