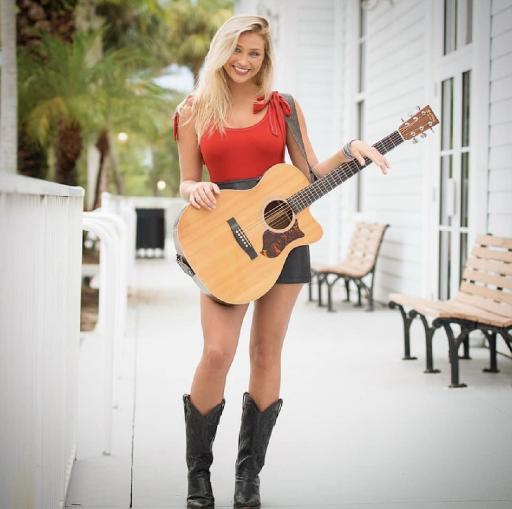 About Us Tiffany Ashton
Tiffany Ashton's sassy pop country sound, blended with rock undertones, showcases her impressive lyrical depth and invites the listener along on her journey. The NC native's songwriting uniquely combines her roots in bluegrass, pop, country and rock.
Named Nashville Universe's "Rising Star" and "Best Country Artist" by the Hollywood Music And Media Awards, singer songwriter Tiffany Ashton is "one to watch." The GRAMMY voter and recent graduate has undertaken writing and singing for multiple Hollywood movie soundtracks as well - 2021 is set to be her year.
Tiffany began singing at 3 and by age 6 was performing to large audiences at area churches and events. Moving with her family from Georgia to North Carolina to obtain therapies for her brother with autism and epilepsy exposed young Tiffany to many genres. From traditional to modern country, the folksy songwriter vibe of Appalachia, pop, and even a bit of classical and Broadway, each influenced her developing, unique style.  Always an avid writer, learning guitar at 12 inspired Tiffany to begin creating her own songs, which then quickly became her passion. With hundreds of songs, performances, and radio interviews throughout the US, including the legendary WSM Nashville, the rising star has shared the stage with many artists including Luke Combs, Brothers Osborne, The Oak Ridge Boys, Shenandoah, Corey Smith, Natalie Stovall, and Mac Powell of Third Day.
Tiffany Ashton Also On
Influences:
Shania Twain, Miranda Lambert
Followers:
Recently Rated:
stats
Tag Cloud: