By The Worderer, 2008-10-17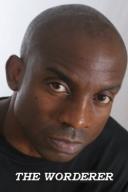 THE WORDERER'S LYRICAL STYLE AND MUSIC CAN BE QUITE DIVERSE.LYRICALLY HE IS LIKE THE WEST INDIAN VERSION OF COMMON AND KANYE WEST.HIS FLOW IS SMOOTHE,EXCEPTIONAL AND HE'S EQUALLY FLUID WITH RAGA MUFFIN' AND SOCA.SO GO ON,GIVE A LISTEN.
By The Worderer, 2008-10-17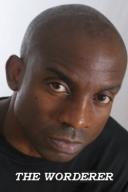 contact:Norman Pile:718-346-3654:theworderer@aol.com
The Journey is the name of the album.[http://www.radioindy.com/bands/1629/]'Pleasantly enticing' and 'a perfect balance between rhyme and beat' are just a few of the accolades attributed to this new product from Barbadian rapper The Worderer. Fresh off his brow-raising album 'I Represent!!',The Worderer re-emerges with his latest project,The Journey'. Decidedly more musically focused,'The Journey' sees a wholesale leaning towards R&B/hip hop,making it a more commercially viable entity than it's predecessor,and with his enduring partnership with Queens,New York producer Quixotic proving to be one of undoubted fertility,this West Indian talent is clearly more formidable than ever.
The Worderer wastes no time with an intro that beckons the listener to be a part of his journey.This drops into the title track itself,an excellent identity song especially for the first time listener intrigued by The Worderer's peculiar accent and flow.Such intrigue is smoothly assuaged as one is taken through a vividly detailed tour of his roots and culture with lines like..'I'm from Barbados, that's in the West Indies, we got the tropical breeze and the hot honies'...'I used to play cricket and pitch marbles for fun'...'on the Golden Rock block is where I started my dream'. The West Indian vocal sits snugly on top of the hip hop grooves and is comfortable on the ear.However,the flow really takes off on the very slick and catchy R&B hip-hop production of 'Droppin'Heat'.Quixotic, arguably one of the best kept secrets in the mecca of hip-hop producers, whips up a clever sampling of some old Diana Ross and Marvin Gaye while The Worderer locks in with his unique brand of delivery.Lines like'mistakes never made the man and shouldn't break the man,to make this work I had to work a plan,stay focused and forget the grands,that's why I connect with the fans..' are bound to resonate well with even the most simplistic of listeners. 'Step to me' has stuck with the classic 4/4 flow but with such a driving track and groovy hook,this one could well receive heavy club rotation.'Grouch House' injects some quirky comic relief with some graphic story telling in a purposefully old school flavor. All said,'The Journey' is quite compellingly rendered and brimming with personality.This is truly http://www.myspace.com/httpwwwmyspacecomtheworderer [Worderer] domain and he seems to take special joy in flaunting it. ###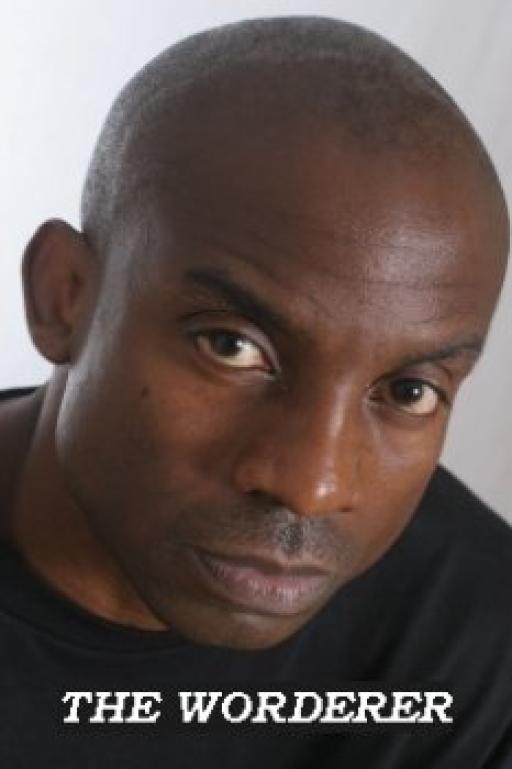 About Us The Worderer
I've always been fond of writing. Even at an early age I raised the eyebrows of many with rhymes, poetry and short stories which I, admittedly,didn't think much of back then.Eventually I came to see my talent as something real and potentially formidable. It was then that I began my long journey on the road of creative endeavor.

I was born and raised in the community of Pinelands, St. Michael, Barbados.In 1988 I was a member of the first rap group,(DiKK-PRONOUNCED DKK), to produce and release a rap album in the Caribbean.Entitled Reason with my Rhyme this album was produced by the supremely talented producer/musician Nicholas Branker at Chambers Studio.I went on to showcase regularly at the now defunct Jack The Rapper Family Affair music convention in Atlanta. I

In 1998 I relocated to Brooklyn ,New York to launch a full scale thrust towards propelling my music career to the highest level,and to date, I've appeared on countless cable access and live showcases, including those of Crosstown Records, the premier underground showcase in New York City and also the number one cable access show, The Ron Alexander Video Productions Show.It is worth mentioning at this stage that despite the above credentials,soccer is actually my first passion and I'm still playing with The Manhattan Kickers Football club in the New York Cosmopolitan Soccer League first division. The only team I've played with since arriving in the USA.

Im an attacking mid-fielder.Getting back to the music,my style doesn't fall into any particular category(hardcore,political etc.).Instead, I see myself first and foremost as a person and then a rapper. I've always relished the challenge of creating diverse lyrical concepts and expressing myself emotionally in different ways.It's interesting to note that,for better or for worse, (I say so given how the powers that be in this industry seem to think) given my peculiar accent and flow,that no one has been able to present me with a sound-alike.

I know I definitely have a touch of old school and though my West Indian accent is mostly dominant,many also say that I often sound British and thus my style description could well be BRITISH RAP.So to put the debate to rest,at least for now,I'll simply call it RAP.Enough said. So heres to hoping you'll find my story interesting and continue to walk with me.but if you don't,I encourage you to hang around.I could always use a new friend.

The Worderer
The Worderer Also On
Followers:
Recently Rated:
stats