By localbandz, 2018-07-12
With Rx: Prescription , Rubbernekkerz deliver an hour-long introspective range of alt-rock songs that create an emotional mood from a layering of sounds. Natural and synthetic textures blend to create a spacey backdrop for lyrics that circle around reflective and often melancholy themes. The styles borrowed from range from dark-wave to prog-rock. The topics dealt with in the lyrics include collisions of opposites (such as Machine vs. Animal , and Babylon ), and laws that compel speech. Quite intentionally, the tune that addresses that latter topic has no words, is likely the strongest statement on the album ( Compelled Speech ). A quirky dark sense of humor is seen throughout, such as in the song Van Goth , which appeals to the listener to show compassion for a strange goth character who seems to parallel Vincent van Gogh.
Chief Rubbernekker, Canadian (Toronto-area) Mark Harrington is joined on the song Wait a Minute by vocalist Simon Caine, who enjoyed fame in the early 1970s. Speaking of the past, one of these songs ( Pictures of Red ) was written by Mark in 1987!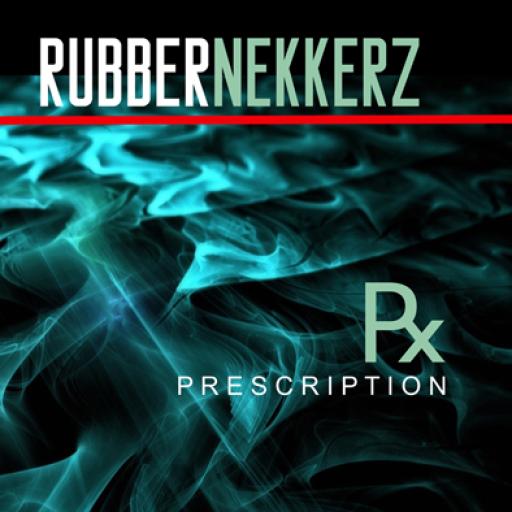 About Us Rubbernekkerz
Natural and synthetic textures blend to create a spacey alt-rock backdrop for introspective lyrics flavored with dark humor. The styles include influences from dark-wave to prog-rock.
In 2006, Mark Harrington first released music from his alter-ego, Rubbernekkerz . He has also released 3 CDs under his own name, but underwent somewhat of a shift in focus along the way, to a more edgy, moody, and cinematic sound under the moniker Rubbernekkerz. Mark's voice has drawn comparisons to David Bowie, and Peter Murphy. One press article accurately described him as a "perennial and voluntary outsider".
In the late 1980s, Mark played in the electronic rock trio  Heik and the Shakes . Subsequently, he co-founded the  Toronto Experimental Artists  artist-run cassette label in 1988, upon which he would release a number of indie cassettes, prior to his first CD release ( Capricorn Flakes ) in 1993. www.Rubbernekkerz.com and www.MarkHarrington.info tell more of the story.
Rubbernekkerz Also On
Influences:
David Bowie, Peter Murphy, Peter Gabriel
Followers:
Recently Rated:
stats
Tag Cloud: