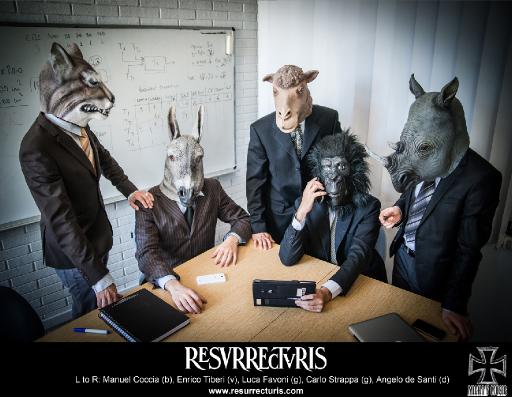 About Us Resurrecturis
Resurrecturis began in Italy in 1990 and has been around in some form ever since.
During the course of its history the band has released 3 full-length albums, plus demos, mcd's, ep's and has toured/played with the likes of Master, Impaled Nazarene, Vital Remains, Dismember, Macabre, etc.
On September 25 2015 Resurrecturis will release their 4th album, "Nazienda" on Danish label Mighty Music.
Discography:
Evil Confronting Evil MCD (1997, Wild Rags Records, USA)
Nocturnal CD (1998, Power Records, Nederlands)
The Cuckoo Clocks Of Hell CD (2004, Mondongo Canibale Records, Spain)
Non Voglio Morire CD+DVD (2009, Casket Music, U.K.)
Nazienda CD (2015, Mighty Music, Denmark)
Resurrecturis Also On
Followers:
Recently Rated:
stats
Tag Cloud: