Im Already ( radio edit )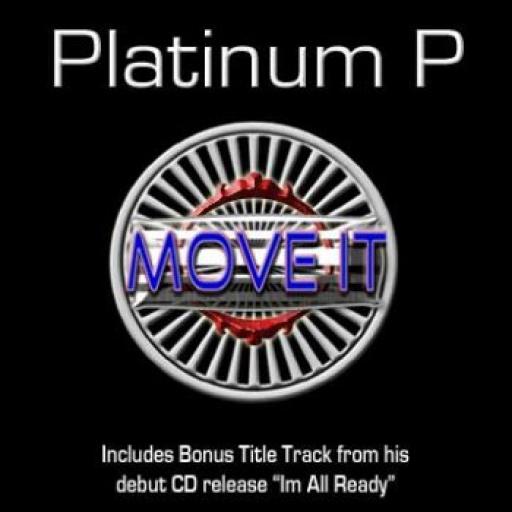 About Us Platinum P
Platinum P
"The Mississippi Representa"

Platinum P was raised in Hernando MS not exactly the hip hop Mecca but it has its Southern good points. He began battling about 4-5 years ago; he was motivated by the NY rap battles and underground rap mixtape scenes. Each week he went down to the local hip hop spot to battle the local rappers. As he did so he did it like most new rappers without writing down his raps.

Platinum P was friends with Ray "ATL" Nelson the nephew of Producer/Engineer Michael Raines and began hanging out at South Central Studios which belongs to Raines. At first Platinum P was just another freestyle rapper, anytime Raines allowed him near a microphone he would rap forever never wanting to get off.

As time went by Raines noticed that Platinum P didn't have anything written and if he didn't record it then it would be lost forever. Platinum P went on a quest to develop as an artist instead of just another freestyle rapper. He began to work on his storylines and also started writing his raps down. His storylines became focused and his lyrics became seasoned. Platinum P has put in the hard work and determination it takes to deliver a positive result. The result of that hard work is his forthcoming CD titled "I'm Already" and he is. With the 55-South beat producers "The Dirty Bastardz" (M.Raines, R.Nelson, D.Williams) holding it down on the tracks, he has developed into a premier artist and rapper. Be sure to stay tuned because Platinum P will be a force to deal with in the Hip Hop game, this CD has something for everyone.

The title track "I'm Already" follows in the footsteps of such Hip greats as Run DMC and Jay-Z, Platinum P combines the hip hop beat with the rock edge. This track is full of energy from the minute it starts. Just as you think it's just another self-promoting intro, he flips it to deliver a performance that gives you a great mixture of Hip Hop and Rock combined.

As you listen to the next track Move It you will soon realize that Platinum P will not be a 1 hit wonder. "Move It" is a track that shows how he can bring something old into something new without just sampling a old groove. In this one he takes an old trick to learn how to spell M-I-S-S-I-S-S-I-P-P-I and flips into a clever line dance song that moves you from the minute it comes on.

For you die hard southern rap lovers, Platinum P gives you several songs that shows that he is not just a clever rapper but can give it to ya GUTTA. Whether you like a club banger or something you can bump in the trunk, Platinum P "I'm Already" will be just the beginning of a saga.
Platinum P Also On
Followers:
Recently Rated:
stats
Tag Cloud: