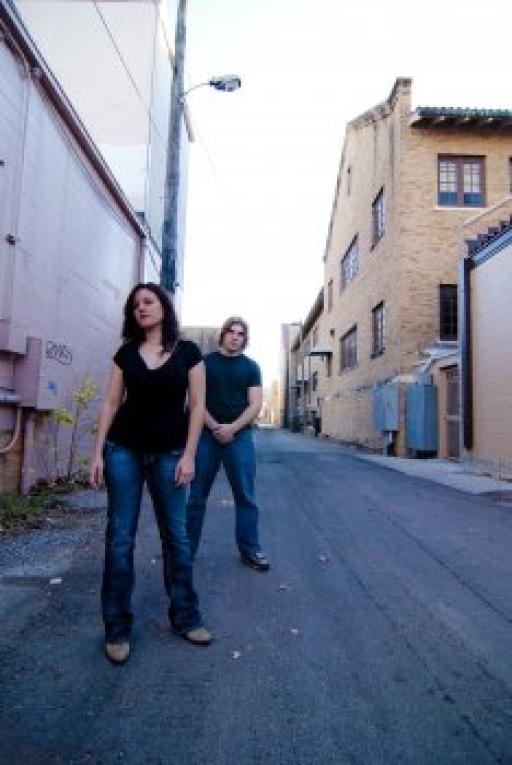 About Us Moonlight Social
To do big things, you have to make big noise. Up-and-coming Austin band Moonlight Social is doing just that. Since being founded in early 2011, the band played a SXSW showcase after being selected by 9-time GRAMMY-winning frontman Ray Benson and won a GRAMMY-sponsored showcase after being selected by the board of governors for the Texas Chapter of The Recording Academy. Most recently, the band was formally introduced to Austin when they were named winners of the 2011 Austin Chronicle Sound Wars after beating out nearly 100 other Austin bands. It's all about the music.
Mixing a penchant for flowing melodies, poignant lyrics, and powerful vocals, Jeremy Burchard and Jennica Scott, the tandem behind Moonlight Social, combine their talents to offer a sound that is wholly accessible yet undeniably refreshing.
The duo met as peers in The University of Texas Longhorn Band — Scott as a member of the trumpet section, and Burchard as a member of the drumline. What started as a spontaneous jam session and a few cover recordings in Burchard's tiny apartment bedroom quickly developed into a full-time musical collaboration. Scott's rich vocals and harmonious country sensibilities married with Burchard's eclectic guitar style and expansive rock roots create the signature sound of Moonlight Social — that is, inventive yet familiar, spontaneous yet calculated, varied yet grounded.
Since their inception in 2011, the band has played all around central Texas, bringing along a talented collection of backing musicians for live performances. They released their debut self-produced EP in May 2011. 
Moonlight Social Also On
Followers:
Recently Rated:
stats