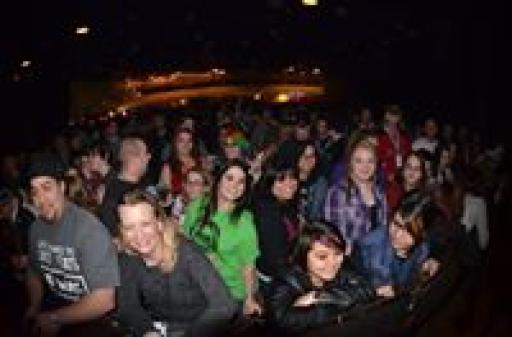 About Us KIRRA
KIRRA IS:
Jesse Williamson - Lead Vocals/Rhythm Guitar
Daxton Page - Lead Guitar
Ryne McNeill - Bass/Backing Vocals
Zach Stafford - Drums

Kirra is a hard rock band based out of Oklahoma City, Oklahoma, with a strong emphasis on the word "Rock" meaning "Straight up and raw" as guitarist Daxton Page puts it when referring to their new upcoming debut album titled "Run Away." Some of the bands influences range from Chevelle, Tool, Five Finger Death Punch, Seether, or simply stated, "Rock Music" in general.

The band was created when guitarist Daxton Page left a rock school program and was interested in starting a band. "Through friends of friends, I met Zach. We jammed a few times playing cover songs like "Chop Suey" by S.O.A.D, but we were looking for a full band. After a few weeks of searching on Craigslist, Ryne answered our ad and told us he could play bass and he also had a friend, Jesse, who could sing and play guitar. During our first practice together we went through a few covers. Then, Jesse throughout the idea of just improvising something. I had a chord progression that was in my head for about a week. By the end of our first rehearsal, we wrote the song "Drown" off our first EP."

The EP "Sounds from an Empty Room" which was released digitally included the song called "Downfall" that immediately grabbed the attention of internet radio and social media fans worldwide. Shortly after, the band decided to continue writing for an album as lead singer Jesse Williamson recalls. "At the beginning we were just writing machines, we would write a song, practice it, throw some ideas for a new song, next practice we would work out the new song, practice, and this cycle happened about 2 weeks in a row. We wrote and write as often as we can, whether it's riffs, chorus idea, breakdown, etc. After the EP did so well, we had these extra songs for a while and we figured we should combine them for a full length record."

Having music as the band's release, "Run Away" has a little of everything in it lyrically, but more specific is the statement they wanted to make musically. "We wanted to make a statement about overproduction in the music today", Daxton mentions. "We used 0 click-tracks, and wanted to make this as stripped down AND personal as we possibly could. I feel "Run Away" album is a direct reflection of where we were musically and personally and we are excited to get it out there."

Kirra's first live performance show was opening for a friends band, and after playing as many gigs as they could, they found themselves being invited to open for such acts as 3 Doors Down, Sons of Texas, Saving Able, Puddle of Mudd, & Smile Empty Soul. "The fans have always been great to us. Its great to know that there are still fans of rock music out there. We are just 4 guys who love making music together, there truly is no greater feeling than writing a piece of music that you put everything into, and seeing a crowd respond to that. It's a gamble, you're putting a personal side of yourself out there. In the end, we are doing this for the love we have for rock music."
KIRRA Also On
Influences:
Chevelle, Tool, Five Finger Death Punch, Seether
Followers:
Recently Rated:
stats
Tag Cloud: