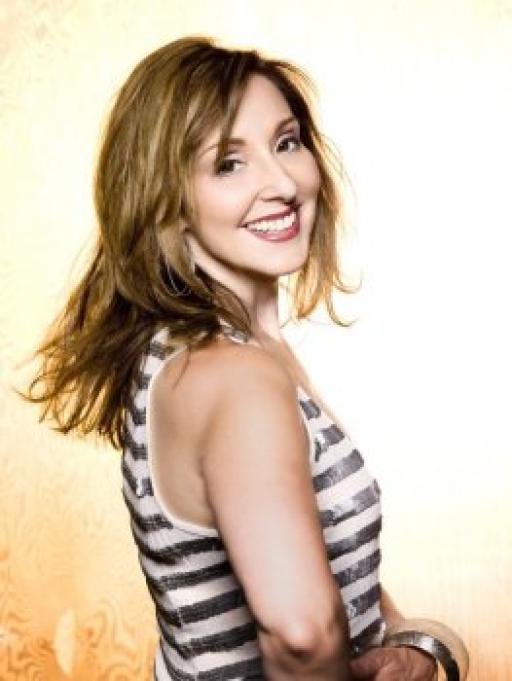 About Us Joanna Mosca
A dynamic singer-songwriter, Joanna Mosca has drawn praise from around the music scene. Her voice has delighted audiences with its deep rich tones, while the ease with which she moves in and out of a variety of genres has impressed everyone who has heard her sing.

Everyone immediately notices Joanna's ability to connect with an audience. No wonder - she is a highly trained and accomplished actress, having studied at the legendary HB Studios in NYC, where her teachers included Uta Hagen and Sir Anthony Hopkins.

Joanna captivated critics and the public alike in a series of three one-woman shows in NYC. Reviewers, including Backstage and The Village Voice, praised the "amazing range and emotion" of her voice, and declared her performances "captivating and entertaining." And now, working with Grammy Award winning producers Tyrone Corbett and Robert Donzella, and singing her exciting new material, Joanna Mosca has exploded on to the contemporary scene. Joanna's first single, Not Enough, quickly jumped into the Top Ten of the Adult Contemporary music charts, and spent an amazing 5 months in the Top Forty. In March, she played a highly successful one-night-only show at Ashford and Simpson's legendary


Sugar bar.
Joanna's second single, a very contemporary update of the Spinners classic, I'll Be Around, exceeded even the success of her first, reaching Number 7 on the AC charts, and continues to be played on radio stations all around the country.

After the tremendous success of Joanna's first two singles, Joanna is about to release her third single entitled One More Tear in My Beer, a hot, up tempo new song with a little country twang, sure to be played in bars and taverns across America.

Joanna is currently working on the finishing touches of her debut album set to be released in late 2008.
Joanna Mosca Also On
Followers:
Recently Rated:
stats