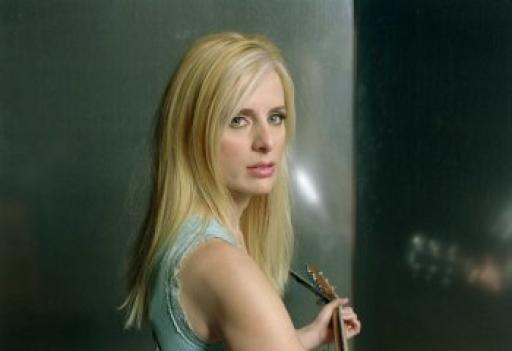 About Us Jennifer Brantley
Jennifer Brantley has just released a new single called "I Hope It's Raining" written and produced by Razzy Bailey
Nashville artist/songwriter Jennifer Brantley plays straight forward, honest, Americana country/rock. Her dead on pitch and solid vocal deliveries and story telling always make for an incredible show. It's no wonder John Michael Montgomery told her she that she was going to do well in the music business after a show at his KY club or that Tony Kiss, music editor for the Asheville Citizen Times, called Jennifer's act one of the best he's seen this year.
Jennifer has just finished her second CD Break Down with producer Bil VornDick. Bil has produced or worked on eight Grammy-winning recordings and 43 Grammy finalists. Though Bil is best known as the producer who developed Alison Krauss, he has also worked with Bob Dylan, Bela Fleck, Ralph Stanley and many others. In 1998, he produced" Clinch Mountain Country" one of the largest collaborative recorded projects in Nashville that was awarded
#1
Country Album of the Year by Rolling Stone.
Jennifer has been quite busy in recent weeks doing interviews and promoting the CD to radio, while still playing shows. The first single "Blonde Girls" is climbing the New Music Weekly Main Country charts and is currently at # 9 on the Up and Coming portion of the charts. The song has also moved ahead of several major label well established acts.
Jennifer has been very hard at work playing with her band all over the Eastern U. S. and writing songs, especially over the past two years. She was selected by Clear Channel Radio for its new artist promotion campaign called NEW! She won an Honorable Mention Award in Billboard's World Songwriting Contest. She had a number one song on Garageband.com two years ago, quite a feat when competing with over 200,000 bands and solo artists. Jennifer also has over 78,500 plays on her Myspace page and over 19,744 friends that email her daily. Jennifer also had success on the early Mp3.com with her first CD "You Left Me Crying" shot up to
#11
on Mp3.com's Country General charts, (which like radio is based on plays) within a week of being uploaded, and remained ahead of names like Dolly Parton and Nickel Creek for over a month. "I Need A Place" also grabbed a
#12
spot on the same charts. "She's Just Fine" hit
#1
on Mp3's Americana charts and "Did It for You," "Oh Why Did It take So Long, "and "She Will Survive" hit
#2
, 3, 4, also on the Americana charts of Mp3.com.
Songwriting and her vocals have always been foremost on her objectives. Needless to say she owes a lot to her influences which include; Emmylou Harris, Patsy Cline, the Beatles, the Rolling Stones, John Prine, Etta James, Drive by Truckers, Robert Johnson, The Cranberries, Uncle Tupelo, Marty Stuart, Miranda Lambert, Buck Owens, Dwight Yoakam, Neil Young, Uncle Tupelo, Son Volt, Josh Turner, Porter Wagoner and Gram Parsons. She actually got to meet Phil Kaufman, Gram's road manager and coffin torcher, and heard firsthand stories of Gram, Mick Jagger and Keith Richards and others. She recently got to sit in on a radio show with Marty Stuart and his fabulous Superlatives. "Nashville is a wonderful place to live" she says " There is so much going on here and David and I both get to meet so many of our musical heroes and people we admire" Jennifer has a home in East Nashville that she shares with four house rabbits and a cat.
The songs on the new CD have been well road tested. "We actually took a few songs off the CD that we recorded and added some more because of the way crowds responded and the feedback we get from my friends on Myspace." The Augusta Metro Spirit summed it all up well in a recent article, "Women like Jennifer Brantley are knocking boldly on the clubhouse door again. And this one's bringing a 12-string guitar and a well pinned songbook of storytelling originals."
Jennifer Brantley Also On
Followers:
Recently Rated:
stats