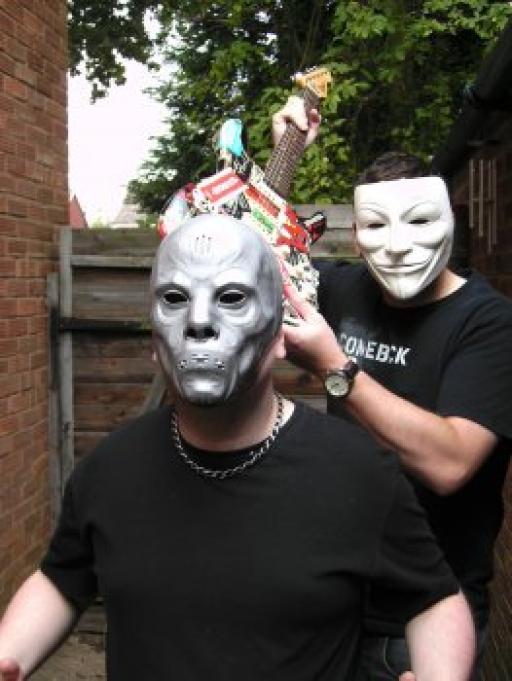 About Us Digital By Birth
We've taken elements of various punk and metal bands to make fast, hard, politically infused post punk over beats made on a old games console. With live guitar and elements of rap, pop and electro.
There's two of us. We have a room full of dust and out of date, half functioning equipment we've put together to form what we lovingly refer to as " The Machine " An old stereo connected to a VCR for direct film sampling, a Boss BR 352 portable mixing desk used as a four track, stereo to make audio tapes converted by a low tech device to computer to audio files and at it's heart a obsolete Games Console used to code and program. My band mate's Trent Water's guitar riffs are mechanised perfection while my half rapped, half sung vocals are raw and the overall sound is low-fi and necessary. As the world falls apart we take a heavy mix of metal, punk, industrial, hip hop and even Emo to make a d.i.y sound first influenced by Atari Teenage Riot and the late great Refused but have since split from both their political stances. Plug in and enjoy.
Digital By Birth Also On
Influences:
Followers:
Recently Rated:
stats