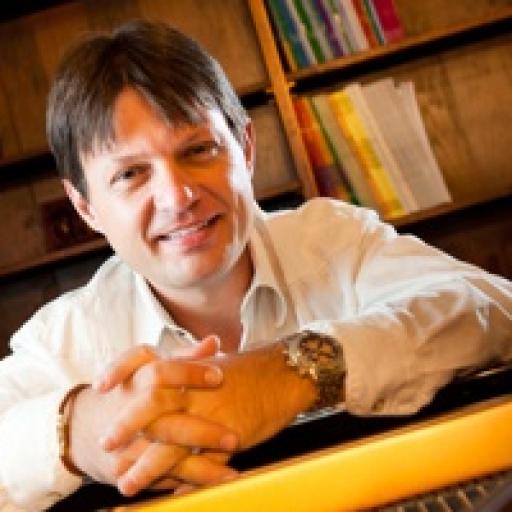 About Us David Hicken
David Hicken is an English composer who lives on the North Shore of Oahu, Hawaii. His passion is creating beautiful music that inspires a sense of peace, harmony and joy. His solo piano works are reminiscent of George Winston and David Lanz.
---
English composer David Hicken began his musical training at the age of three. He studied piano, clarinet and organ as well as music theory, and was awarded music scholarships to a number of prestigious boarding schools in England.
He was performing organ concertos with the Oxford Symphony Orchestra when he was only sixteen, and solo organ recitals at many Cathedrals throughout the country, including Westminster and St. Paul's.
A year later he moved to the United States to continue his studies at Peabody Conservatory of Music, and he then began composing. After three offers from records companies, he signed with President Records, and his first CD " The Final Toccata " was released when he was nineteen. His second CD " The Shadow of Youth " was released by Prestige Records, London, and after a sold-out performance as soloist with the Westchester Symphony Orchestra, he was asked to record two CDs of organ music for Laserlight Records entitled " Symphony Gothique ", and " A Christmas Pastorale ".
While working as a music director in Beverly Hills, California, he was in great demand as a piano teacher, and taught the children of Hollywood celebrities. Even music industry heavyweights such as Producer David Foster, Film Composer James Horner, and Television composer Snuffy Walden chose him teach their children.
David has given many solo performances throughout Europe and the U.S. and has played at the homes of Cher and David Foster. He also collaborated with Patrick Moraz of "Moody Blues" and "Yes" fame.
His own company Enchanting Music released a trilogy of solo piano CDs that have been immensely popular, and have sold all over the world.
His compositions have been performed at Carnegie Hall, Canterbury Cathedral and the Cathedral of Notre Dame in Paris.
David lives on the North Shore of the island of Oahu, Hawaii, where his studio overlooks the Pacific Ocean. His latest release Carols of Christmas features 12 arrangements of some of the world's most beloved carols.
David Hicken Also On
Influences:
Followers:
Recently Rated:
stats