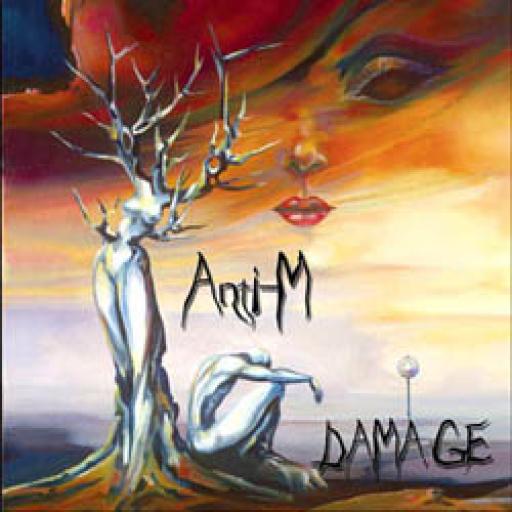 About Us Anti-M
Anti-M started out as an electronic rock band. Vocalist Ruston Slager had a Bowie / Peter Murphy style and keyboadist John "Wedge" Wardlaw was influenced heavily by Progressive Rock (Yes, Pink Floyd) and 80's electronic rock (Depeche Mode). On their second album (Positively Negative) Anti-M were joined by guitar legend Ronnie Montrose who guested on 4 tracks. The Montrose solos added an edge to the usually quirky electronic sound that was Anti-M. In addition to providing a soundtrack to the James Bond Spoof YOU ONLY DIE ONCE, many of the bands songs are featured on the surfing DVD HAWIIAN SURF STORIES.

In 2006 Wedge and Ruston wanted to expand their sound and were joined by new band members Barbara Moseley (Vocals, Bass) and Jon Moseley (Guitars). The result was the new album DAMAGE (2008), a darkwave, female fronted gothic sound that kept the electronica of the band in tact but added a hard rock edge as well. Reviews of Damage have compared the mix of styles to Conjure One, Lacuna Coil, The Gathering, Evanescence, Depeche Mode, Delerium, Rush and Pink Floyd.

Primarily a studio band in the past, Anti-M hopes to take Damage on the road in the near future.
Anti-M Also On
Influences:
Evanescence, Depeche Mode, Collide, Lacuna Coil, The Gathering, Conjure One, Pink Floyd, WIthin Temptation
Followers:
Recently Rated:
stats
Tag Cloud: