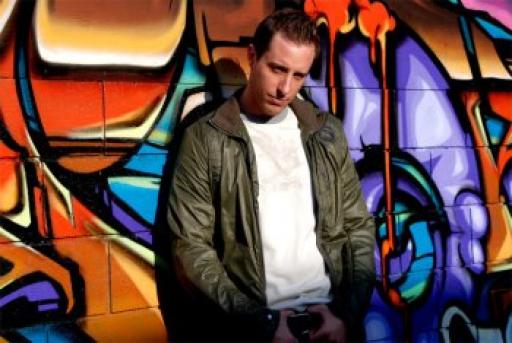 About Us Sean Douglas
Sean Douglas: "A welcome visionary in these lackluster times"

Hip-hop is not a genre known for its experimentation, but that is changing with the trailblazing efforts of Sean Douglas. His music is a seamless hybrid of classical, rock and hip-hop whose artistic iconoclasm is balanced with its surprisingly radio-friendly commercial structures. Add to that phenomenal vocal work from a variety of guest performers, and the listener is left to soak up a sonically rich and musically enlightening dive into brave new territory for hip-hop. Accessible? Yes. Safe and tried-and-true? Anything but. Sean Douglas and his producer Marko Jankovic are behind every element in The Sean Douglas project. The backbone of the music is rooted in the Yamaha motif, which provides much of the sounds that form the textures of their songwriting, from live instrumentation to production and mixing. It's a vital tool in their combination of stringed instruments and hip-hop drum loops. The Sean Douglas Project is a solo effort, with Douglas the centerpiece of a dramatic, high-powered yet commercial hip-hop sound. Layer after layer of textured grooves, including live guitars, bass and keyboards complete the picture.

Douglas comes by his artistic forward-thinking naturally. His father was Academy Award-nominated screenwriter Douglas Day Stewart. The Los Angeles native was reared in his hometown city of angels. College took him from the University of California at Santa Cruz to The New School University in New York City.

There, Douglas honed his craft, expanding and maturing his performance style and lyric composition, not only through his education but also through participation in poetry slams and collaborations with local emcees and poets. He found instant acceptance in this creative scene and went on to earn a reputation at a variety of prestigious venues, including The National Black Theater in Harlem.

Following his college years, Douglas returned to LA, where his number one priority became the writing and recording of his first demo. Several songs – and producers – down the line, he felt he had finally refined and defined his sound as "integrity-filled hip hop." But, while his musical growth was self-evident, he knew he'd yet to hook up with the right producer. Serendipity stepped in and Douglas met Marko Jankovic, the man who went on to be instrumental in the creation of Douglas' signature production style. Together, this formidable hip-hop duo founded three musical projects, the aforementioned Sean Douglas Project and Opus 7, which allowed him to explore hip-hop/R&B and even rap-rock. The duo has played some of LA's most important stages, including The Viper Room, The Troubadour, The Roxy, House of Blues, The Key Club and The Knitting Factory.

Douglas' music is featured in the upcoming film "Doorman," slated for 2009 release. He also appeared in the film. Douglas is the two-time recipient of the ASCAP Plus Awards and was tapped to participate in the prestigious ASCAP Lester Sill songwriting workshop in LA.

Douglas has seen his music used in television commercials, including McDonald's "I'm Lovin' It" and a "Transformers" spot. He was also selected for a popular video podcast called "Freestyle 101" produced by the G4 network. His latest release is the "Seize the Day" EP and it's another step in his effort to help push the direction of the hip-hop genre away from negative, "thuggish" styles. "Where I'm coming from is this: I'm not from the hood, I'm not from the streets. I grew up in a supportive environment with parents who loved me. I'm an intelligent, well-adjusted person." Inner struggles are the focus of his music.

He has been called "one of the most uniquely talented newcomers to the scene" by platinum-selling songwriter Robin Lerner, who said that "his sweeping urban landscapes and visceral use of language infuse his music with urgency and spin."

He is currently working with A&R Select, the premier A&R firm based out of Los Angeles, CA.

Visit www.seandouglasmusic.com, www.myspace.com/seandouglas1 and www.arselect.com.
Sean Douglas Also On
Followers:
Recently Rated:
stats
Tag Cloud: