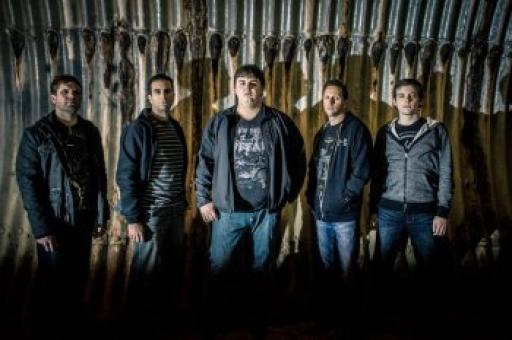 About Us RollitOver
Formed in April of 2011, Roll It Over immediately began constructing songs comprised of big choruses and catchy guitar riffs. With a sound that takes it's influences from 70's arena rock, 80's progressive music, and 90's alternative rock, the band has worked hard to build a sound that is unique, yet easily accessible.

Over the past few years, the band has managed to build a fan base throughout the Mid-Atlantic region and has shared the stage with many well known acts like Saving Abel, 12 Stones, Hurt, Smile Empty Soul, and Taproot.

The band's debut EP, "Dawning on the Red Streets," was recorded at Fairgreen Studios and features 5 songs including "Memories" and "Once You're Gone" which have received radio play on stations in Maryland, Pennsylvania, Delaware and South Carolina. Each song was carefully constructed to create atmosphere and feeling, which can be felt through the melodic vocal and guitar arrangements, and the raw energy provided by the bands powerful rhythm section. That, coupled with hard work of producers Kenny Kingsborough and Brian Melvin, led to what the band feels is their finest work to date. The band strives to create powerful, catchy music that everyone can be immersed in. It's easy to be labeled as a certain genre but Roll It Over aims to bend those rules and incorporate any and all styles of music into it's ever-growing sound. With tour dates lined up though out Spring and Summer 2013, and a full length album in the works, Roll It Over is force to be reckoned with.

'Dawning on the Red Streets' EP is now available on all Major Digital Retailers including Itunes, Amazon, Google Play, and Zune.


RollitOver Also On
Influences:
Foo Fighters, Pearl Jam, Incubus, U2, Anberlin, Marillion, Rush, Metallica, Matchbox Twenty, Goo Goo Dolls, Fuel, Oasis, Linkin Park, Nine Inch Nails, Genesis
Followers:
Recently Rated:
stats
Tag Cloud: