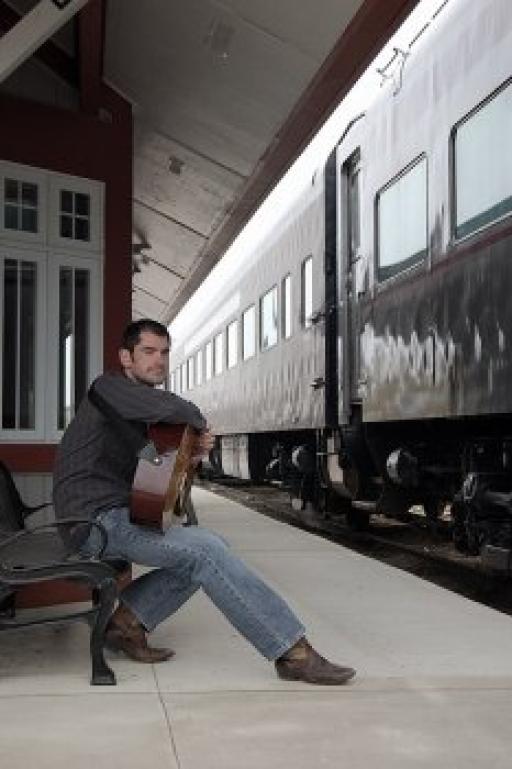 About Us Jamie Thorne
Jamie Thorne is a young country artist from Orangeville, Ontario, Canada with a passion and a hunger for the stage. He loves to perform and brings down the house every time.

His voice has that deep country Nashville growl that pulls on the heartstrings and gets the feet moving. Jamie has just completed his debut album "Anywhere To Go", produced by Jim Hopson of Wellcraft Music in his nationally renowned studio in Brechin, Ontario.

"Working with Jim was great, we took our time and crafted the album very carefully so that it sounded the way we wanted it to, I'm extremely happy with the results" says Jamie.

His first single "Anywhere To Go" written by Gerald Smith/Larry Williams/Bruce Bouton, has just been released nationally to country radio in Canada and Jamie has also just inked a deal with Prism/Fontana/Universal Music for distribution in Canada. Jamie's new album "Anywhere to Go" ships nationally on September 23rd to retail.

Overcoming his shyness was the biggest issue for Jamie. He always knew that he could sing and thought that probably everyone could. It wasn't until he was in his teens when he got up to a karaoke mike with some friends after a few tall ones and he blew everyone away. His pals said "Wow, you can really sing." That moment was the beginning for Jamie's quest to find his way into country music. Now when he thinks about performing live he reflectively states, " I still get nervous but it's the good nervous, the kind when you know you are ready."

"My biggest U.S. influences are Brooks & Dunn, George Strait and Tim McGraw, says Jamie, because I really do tend to be drawn to more traditional country."

"I like everything that Jason McCoy has ever done and I would just love to meet Julian Austin and sit and have a beer with him, he was a big influence for me creatively."

A true entertainer and winner of the 2005 Nashville North Superstar Competition also inspired Jamie to get into the saddle and record this new debut album. A short while ago Jamie also garnered 3rd spot at the KX96 Radio contest "Cradle to Rave"

Jamie is looking forward to being in Nashville to launch his new album "Anywhere To Go" at The Rutledge on Tuesday, October 28th.

There is a bright future in country music for Jamie and he is aiming for the stars…his own star.
Jamie Thorne Also On
Followers:
Recently Rated:
stats
Tag Cloud: