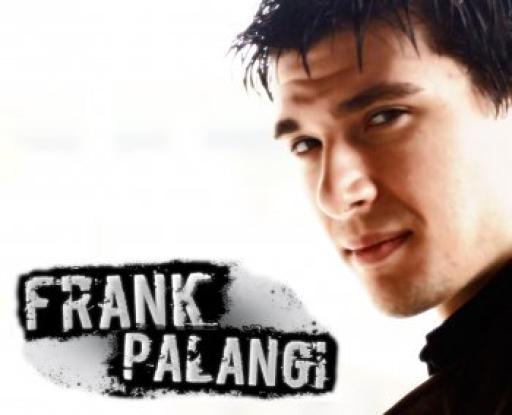 About Us Frank Palangi
A solo artist bringing new music that is a creative sonic blend of rock music that remolds his sound, thought-provoking lyrics, while offering great melodies and arrangement for the modern audience.

Biography
Upstate, NY musician whose music ranges from acoustic rock to heavier flavors.

Working as a solo artist who performs, writes, and creates all his music, has been a blessing for him, Palangi said due to some of his past medical issues. Growing up with those hardships but overcoming them with the passion and drive for music.

In 2012, Frank heads to the studio again with new single with record producer Rob Coates and his team in Nashville, TN unveiling the title called "I Am Ready". Frank has written, and co-produced this material which moves him toward that mainstream audience style and sound. Assisting on the track, former drummer of the rock band Pillar, Lester Estelle. "It's going to be a kick **** rock track with feeling and raw ambition, comparable to current mainstream rock. Being recorded like the latest Foo Fighters album with that old school feel that gives it that warmth and old school feeling." Coates mixed/mastered the album at LabelMixStudios. Frank executive produced the single as well and proves to be a statement in his career.

PAST WORK:
Frank headed in to the studio with veteran record producer Rogers Masson to record his debut EP (2011). The sessions were held in music center of the world, Nashville, TN at Soundstage Studios. Frank has written, performed, and co-produced this material which brings out the talented young man to a wider audience. Rogers secured the Grammy nominated rock band Day of Fire and former Full Devil Jacket to backup Frank in the studio. Rogers says, "This is the baddest rhythm section in the land, and along with the vocal guidance of singer Josh Brown, Frank's songs are going to turn out amazing." Frank also co-produced the album. Mastered by Rogers Masson and Mult-Grammy Award winner Gavin Lurssen.

Palangi likes to perform as frequently as possible. He plays heavily in the area around Upstate, NY, the town he calls home. Any chance he gets to play either solo or with his band line-up, he rocks the house. With wanting to branch out with national artists for live shows in other states/tours... the future is wide open for this musician.

As a writer, he says "You want to base on creating songs people will want to hear over and over again." And nostalgia, he believes, is also an important facet of songwriting. "Music should be entertainment and also have a personal meaning and a good melody." he says. "It's all about revisiting songs and remembering when you heard them in a certain time of your life, almost like a photo album. Also songs need to bring a certain personality to them, a character so to speak. With every track needs a personal meaning and then the ultimate meaning for the listener. I believe with current music it's important to have a good music melody, depth, sound, and tone to the music. Hints of past artist styles but something really new and different."

His constant playing, marketing (and constant writing and recording, too) are signs of his deep passion for music, something he believes is required for someone to be truly accomplished as a young musical artist. "If you want to play music and live your dreams, it must be a passion, a drive and a will. Practice and focus is a big key to getting better. I have no plan B on backing down on my dreams."

for Booking questions email: frankpalangi@yahoo.com

He has received radio air play/interviews on FM/internet stations, and newspaper/online article write-ups and currently on the demand hitting up more and more. Also licensing through Ourstage.com (an MTV Partner website) and more for placements of his music.
Frank Palangi Also On
Influences:
Metallica, Megadeth, Def Leppard, Godsmack, Creed, 3 Doors Down, Day of Fire, Nickelback, Rev Theory
Followers:
Recently Rated:
stats
Tag Cloud: